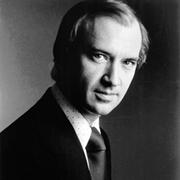 "Japanese Moon" tastefully explores subtle Japanese sonorities. This piece is all about the atmosphere.  The left hand echoes the right hand, seemingly depiciting the moon being reflected on a calm lake.
Students will need to change five finger positions in the both hands.
Composer/Publisher Information
One of the most sought-after clinicians in music education of his time, Lynn Freeman Olson was also a prolific composer of music for keyboard study and classroom use. With degrees from the University of Minnesota, Mr. Olson traveled to an average of 30 states each year presenting workshops and clinics for conventions, teacher groups and school systems prior to his death in 1987.
Near The Beginning is published by Carl Fischer, 1971
Author
Dr. Alan Huckleberry, Associate Professor of Piano Pedagogy, The University of Iowa School of Music